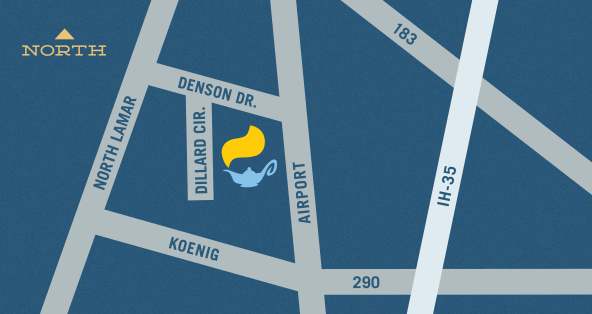 Show Location & Hours
Hours: Open Daily November 13 – December 24, 2020 | 10 a.m. – 10 p.m.
(10 a.m. – 6 p.m. on December 24)
Location: Blue Genie Big Top at 6100 Airport Blvd. – From Airport Blvd., turn west onto Denson Rd., then south onto Dillard Circle. The entrance to the building faces Dillard Circle.
Parking: Parking is available in the Bazaar lot and along Dillard Circle.
LOOKING FOR A GIFT THAT'S NOT LISTED ONLINE? Contact us here and we will find it for you on our store shelves. No need to come into the store, we can process payment over the phone and schedule a curbside pick-up.
General Public Inquiries or Media Information: info@bluegenieartbazaar.com
Artist Participation & Show Production Information: info@bluegenieartbazaar.com
Please note there will not be a Call for Submissions in 2020 – Read More
Website Support or To Report a Technical Issue: support@bluegenieartbazaar.com
Venue Rental Inquiries: Visit the Blue Genie Big Top website